VIP backgammon is one of the many apps you can find to play backgammon online or android and IOS devices. You will find some nice features but also some limitations that bring the fun down.

---
Presentation of VIP Backgammon
VIP backgammon is basically a social media game on desktop and mobile. Both are very similar and offer a nice presentation and a clear menu to pick your favorite game. You can choose to play against a bot or to challenge a real player. The more you play, the more you get experience points and game chips. Once you are high enough in the ranking, you can play in the professional category and win or lose more chips for every game.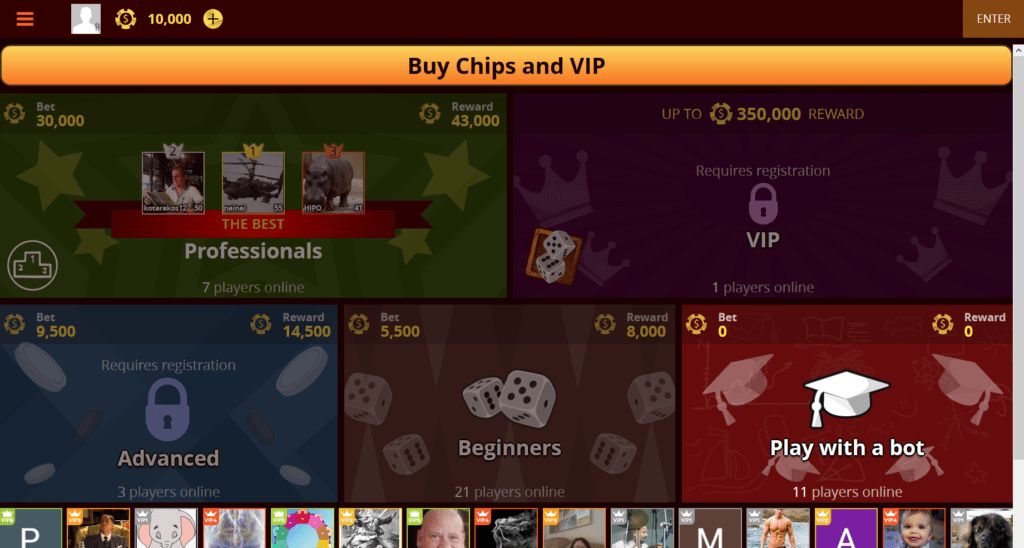 You can play as a guest or register with your Facebook or Google account. Like all the other games of this kind, you won't have access to all the features if you don't register. One thing we don't really like on VIP Backgammon is that you play on one kind of board only. Many other similar games offer plenty of choice to suit the taste of the player. It wouldn't be a problem if the virtual board were very pleasant and ergonomic but unfortunately it is not the case.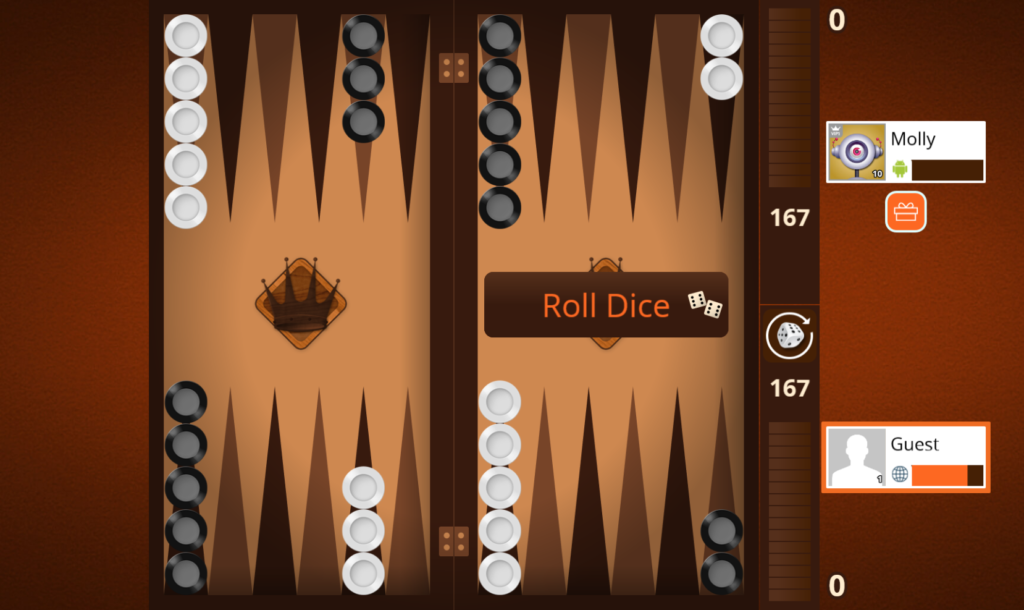 The design is very basic and moving the checkers around can be a pain, especially in the mobile version. Another thing that should be corrected is that you don't have an "undo" button to change your move. Moving the checkers around to see what position looks the best is something common in backgammon. But there, once both of your dice are played, your turn is automatically finished. It is one of the things we find most frustrating about VIP backgammon.
---
Our opinion on VIP Backgammon
VIP Backgammon could be one of the top online backgammon platforms or apps with few changes. First of all, the players should have access to more boards and the possibility to play a match instead of a single game. There are other backgammon platforms out there that offer many different options in terms of graphics, game mode or rewards. It looks like VIP Backgammon is just an average platform with no true identity.