Some people think that backgammon is a game that requires no strategy. That is enough to roll the good dice at the right time to win every time. Although indeed a good dice roll can sometimes get you out of a tricky situation, it would be foolish to think that a good strategy is not a valuable ally to win a game.
The strategy for backgammon is to do the best you can with what you have, since you do not control the random factor of dice. But then how to make the most of each situation? How to win at backgammon? This question has been the subject of dozens of books throughout the ages, and it is impossible to answer them with certainty. Yet Backgammon Rules explore a few tracks to get an idea of ​​the winning backgammon strategy.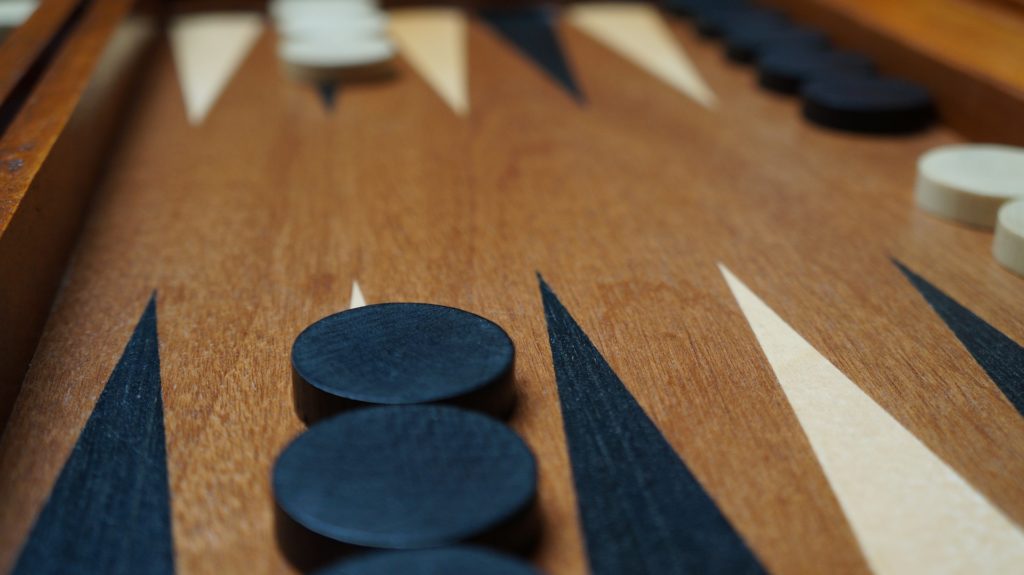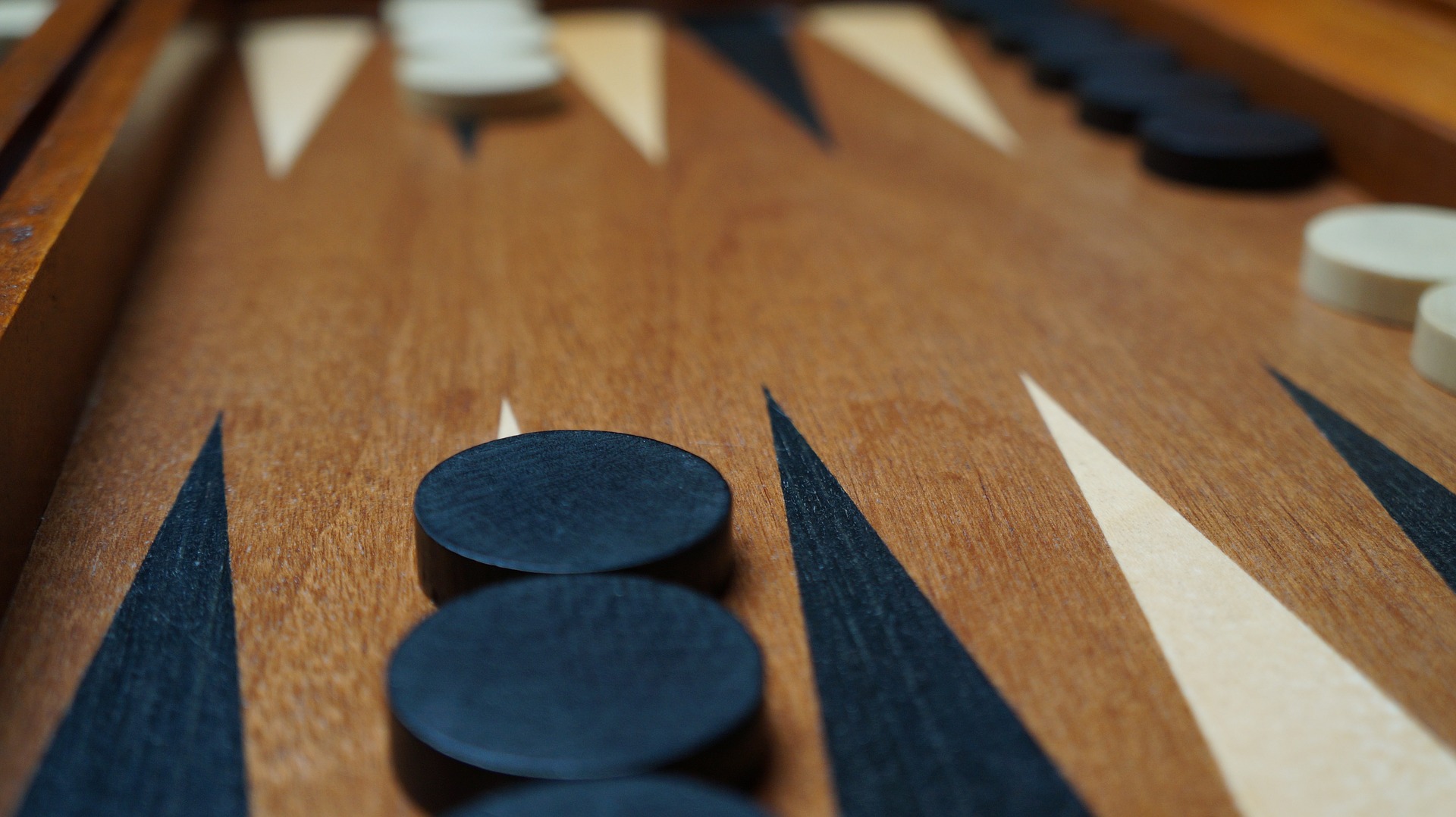 ---
Backgammon opening moves
In backgammon as in chess, there are a series of openings depending on a given situation. In the case of backgammon, this situation corresponds to your first roll of the game. These movements are recognized as the most effective.
If your first throw is 3-1: make point number 5 of your home board.
If your first throw is 4-2: make point number 4 of your home board
If your first pitch is 5-3: make the number 3 deck of your home board.
If your first throw is 6-1: make point number 7 of your outside board.
These opening throws are considered the best you can do.
Of course, the situation should be reassessed after each round to see if an opening is always the best solution after several rolls of dice.

---
Backgammon: how to win?
The openings we have just seen are just the tip of the iceberg. To establish an effective strategy it is necessary to consider other very important points.
---
The race
The principle of backgammon is the race. We must manage to remove all the checkers from the board before our opponent. As a result, knowing who is leading the race at any given time is a significant advantage. The basic strategy says that if you're late in the race, you have to stay back and hope to hit a blot of your opponent to regain control. Conversely, if you are leading the race, you must be extremely careful and play with the utmost care not to leave a blot. The unit of measure used to evaluate the backgammon race is the pip. A pip is the number of points a checker must go to get off the board. If you want to learn to count the race during a game, our detailed articles give you several possible methods.
---
Assess the risk of being hit
In backgammon, even with all the precautions, it often happens that one or more blots must be left on the board. However, with a thorough knowledge of probabilities, we can reduce the chances that this blot is hit. With two dice to move our checkers, this makes a total of 36 possible combinations. Knowing how to identify these combinations is the key to positioning the checkers around the backgammon board. If you leave a checker 6 pips away from your opponent, he has 17 combinations to hit you: 6-1, 6-2, 6-3, 6-4, 6-5, 6-6, but also 3 -3, 4-2, 5-1, 2-2.
When counting the number of combinations, each non-double counts for two combinations and each double counts as one combination. If in the same situation, you have the possibility to leave a blot 3 pips away instead of 6 pips, what would happen to you? Let's consider the combinations that hit our checker now: 3-1, 3-2, 3-3, 3-4, 3-5, 3-6, but also 1-1 and 2-1. In total there are 14 combinations that affect us in this case, 3 less than when the checker is 6 pips away. Just remember that the closer the checker is to the target, the less likely it is to be hit. If you want to know more about how to count dice combinations that are right for you, read our detailed articles on the subject.
These are the first points to consider in order to establish an effective strategy. The backgammon strategy has been evolving since its inception, and the advent of intelligent computer programs is bringing an even deeper dimension to the game.
Consult our various articles to deepen your knowledge of backgammon and become a master of the board.