This December I had the chance to participate in the 18th Cyprus open Backgammon Tournament in Nicosia. It was my first time in Cyprus and certainly not the last.

I took part in the main tournament with a buy in of 420€ and 20 000€ guaranteed for the winner. Actually, the champion went back home with 35 000€ while the runner-up took 15 000€. The field was composed of 200 players from all over the world. I particularly liked the triple elimination format which means that every player has 3 lives and thus is not eliminated before 3 losses.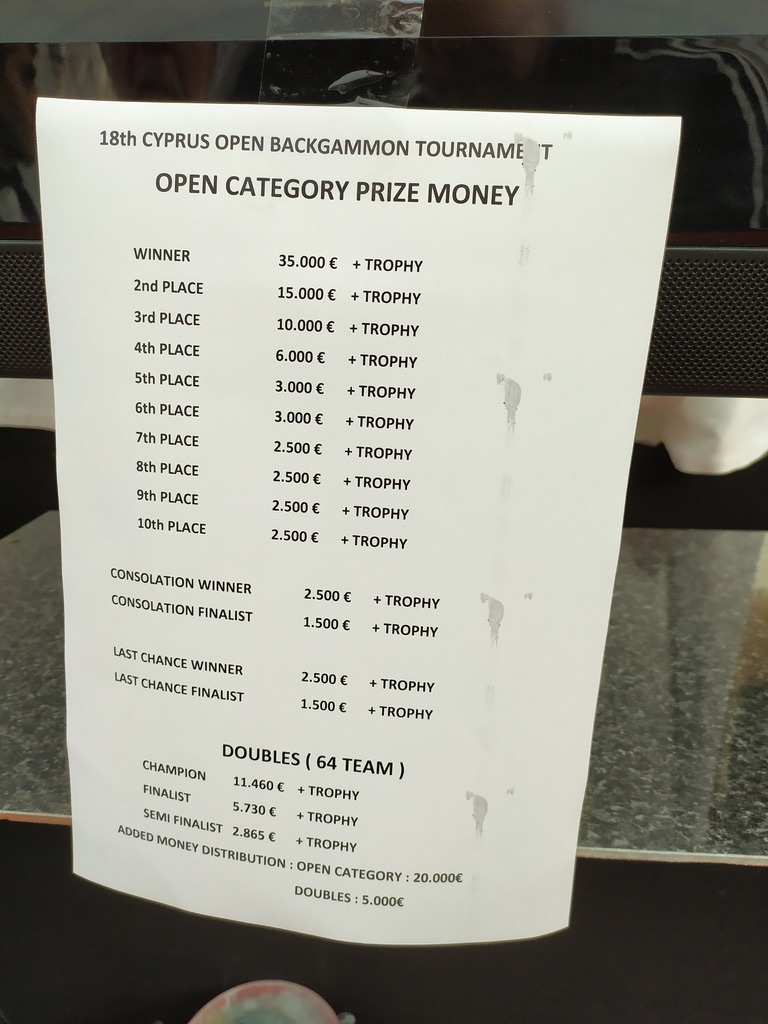 If you get eliminated in the main tournament, you go to the consolation and then to the last chance. In those categories the two finalists took respectively 2500€ for the champion and 1500€ for the runner-up.
But you could also find numerous Jackpot from 20€ to 100€ and a 500€ super Jackpot.
There was a ladies only tournament, a speed gammon, a double consultation and also a chouette tournament.
The gaming area was located on the spa floor of the Golden Tulip hotel. A big platform was installed to cover the swimming pool. Inside the room, you could find a bar with complimentary soft drinks and a buffet full of sweet and salted delicatessens.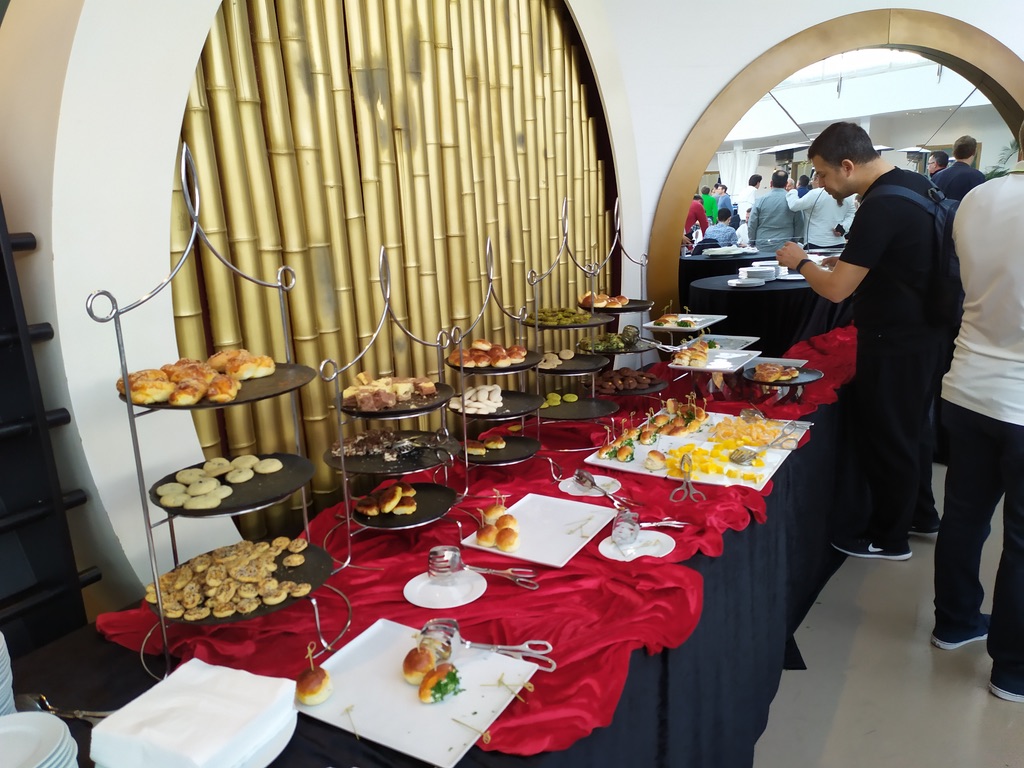 The hotel staff was very welcoming and made me feel instantly comfortable, same thing about the event organizers. Everything ran smoothly, thanks to an app called the Ftbgsystem that sends you notification every time you have an incoming match, with the name of your opponent and your table number.
I had a pretty good start when I won my first matches with a score of 9-2 and 9-0. I started to think that it might be my day, but the backgammon gods brought me back to reality and I lost my next 3 matches (with a heartbreaking 8-9 on my last one) and got eliminated from the main tournament.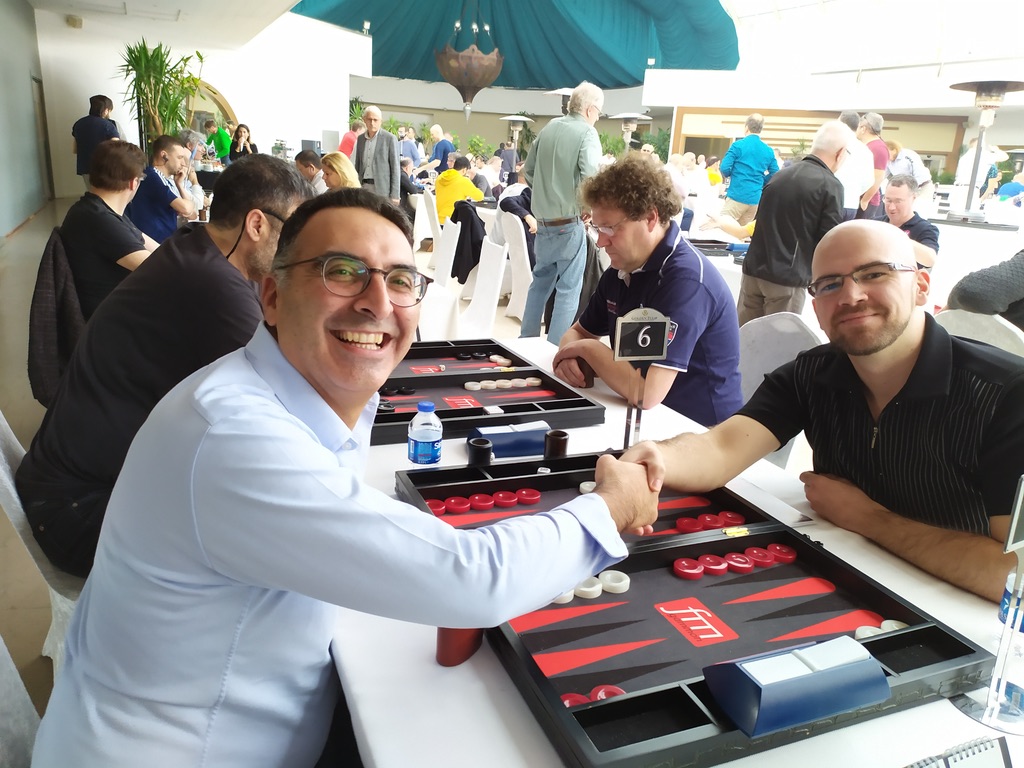 I didn't get any more luck in the consolation and last chance where I got kicked out respectively after one and two matches.
To close the event, every player was invited to a gala dinner with a complimentary 3 courses meal, wine and live music. An award ceremony took place to crown the champions in every category.
---
Results of the 18th Cyprus Open Backgammon Main Tournament and Side Events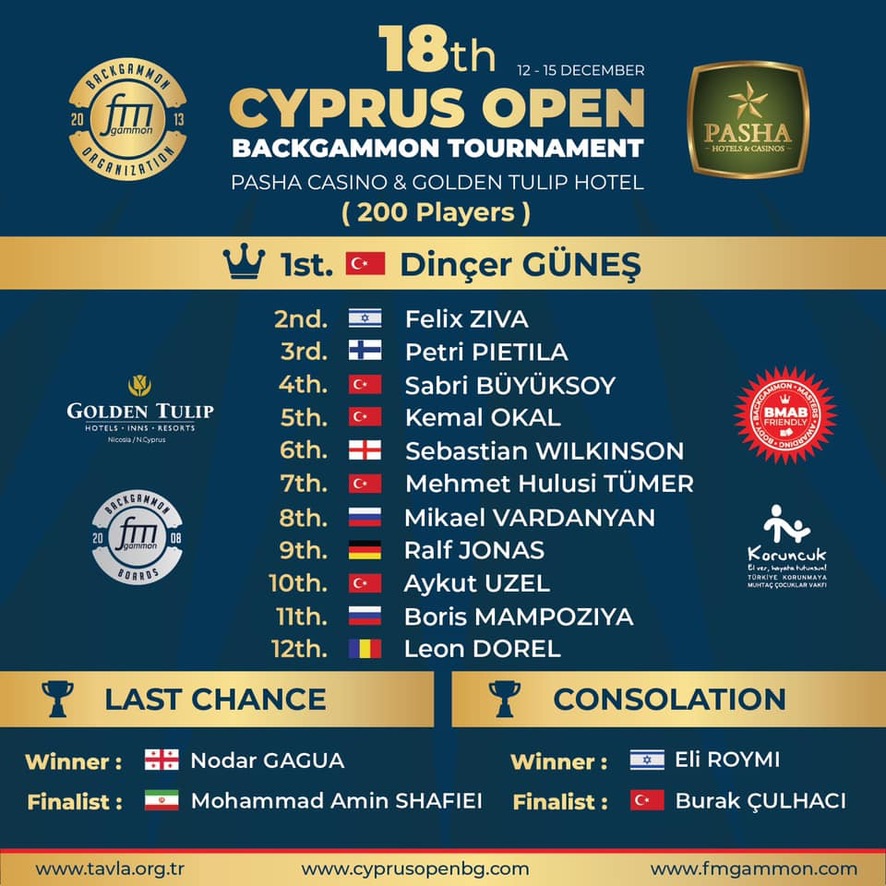 | | | |
| --- | --- | --- |
| Rank | Name | Country |
| 1st | Dinçer GUNES | Turkey |
| 2nd | Felix ZIVA | Israel |
| 3rd | Petri PIETILA | Finland |
| 4th | Sabri BUYUKSOY | Turkey |
| 5th | Kemal OKAL | Turkey |
| 6th | Sebastian WILKINSON | England |
| 7th | Mehmet Hulusi TUMER | Turkey |
| 8th | Mikael VARDANYAN | Russia |
| 9th | Ralf JONAS | Germany |
| 10th | Aykut UZEL | Turkey |
| 11th | Boris MAMPOZIYA | Russia |
| 12th | Leon DOREL | Romania |
---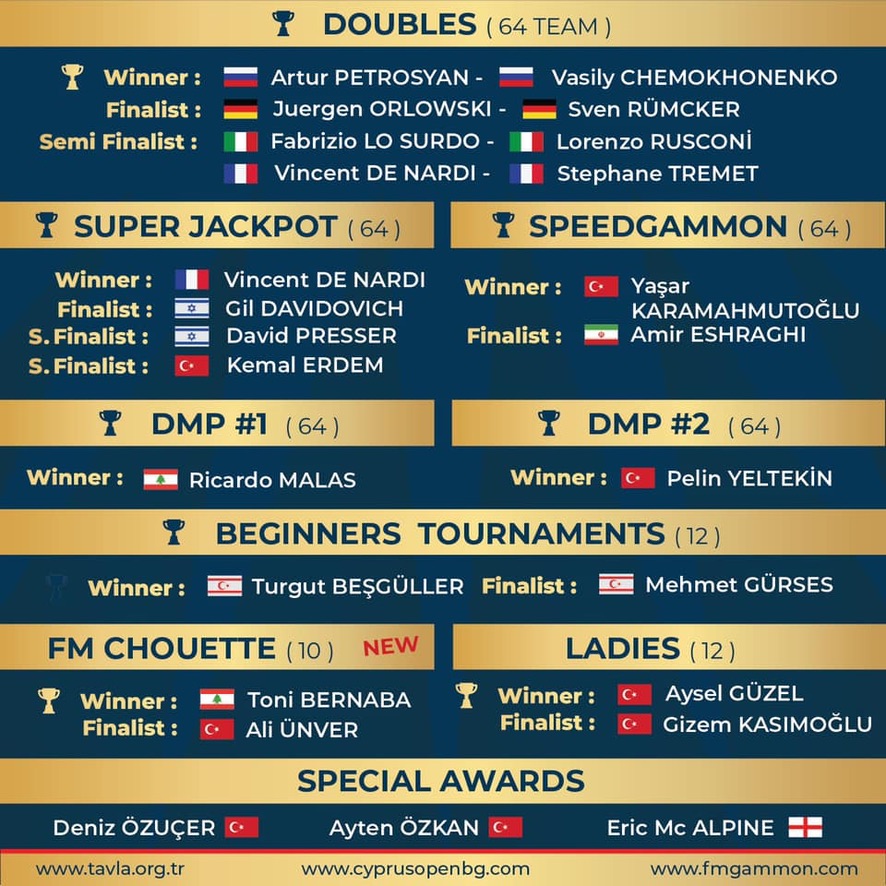 Despite the losses, I really had a great time at this tournament, meeting a bunch of great people and discovering the beautiful Island of Cyprus. There are two editions per year of the Cyprus Open and after what I saw, I surely want to join another one. If you are looking for a great backgammon experience, the Cyprus Open is a sure choice. The next event will start on the 1st April 2020 at the same location. Will you be there?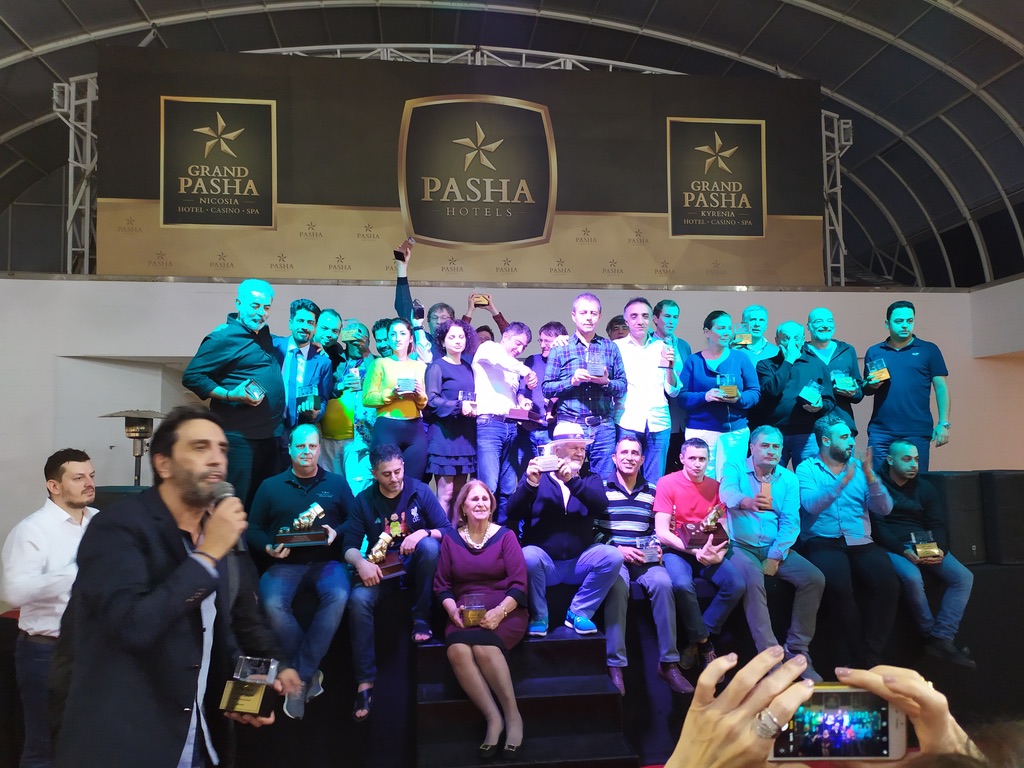 ---