If you are looking for a platform that can teach you a lot about our favorite game, Backgammon Studio Heroes is one of the best learning centers one can find online. Read up our complete test to know more about this Backgammon platform.

---
Presentation of Backgammon Studio Heroes
Backgammon Studio recently became Backgammon Studio Heroes, a new version of the server with more features and better graphics. Creating an account is totally free and gives you access to a lot of nice features in order to improve your backgammon skills.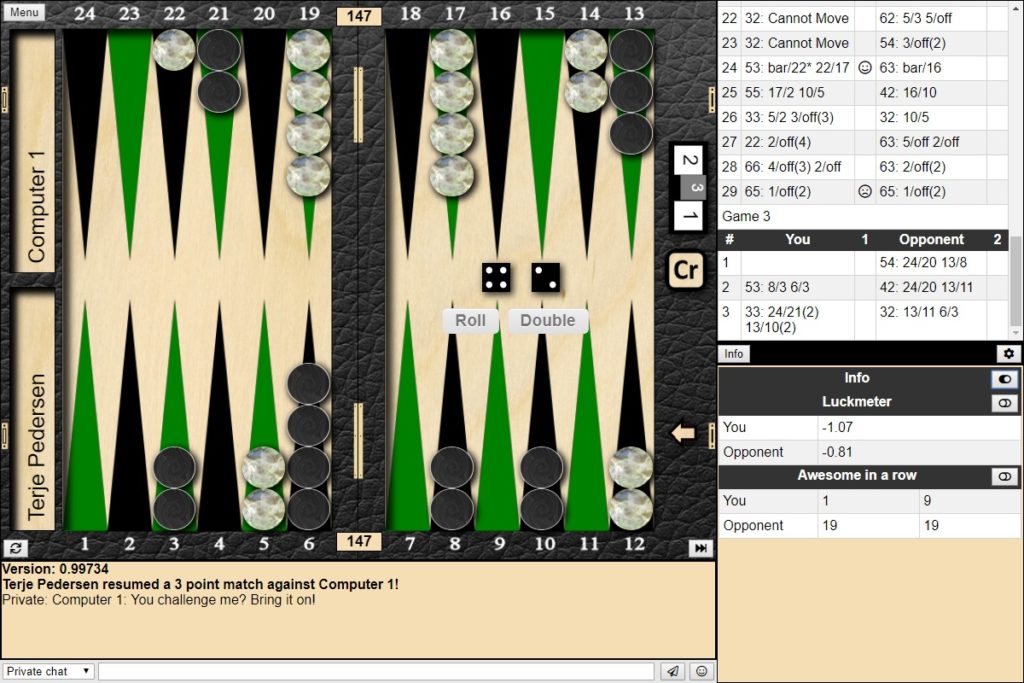 The first thing you can do is obviously play with the people of the Backgammon Studio community. You can challenge anybody in a match play by choosing the length and the rules of the game. The graphics of the platform is clearly not its biggest strength, but they are still fine and pleasant, especially in the newest version. You will also find daily tournaments of different lengths.
If you don't feel like playing, but rather focus on game theory you will find a lot of options on the practice section of Backgammon Studio. You can first watch a lot of matches played by masters uploaded on YouTube. You can also take the checker and cube quiz to see if you think like an expert and chat with the players online to get a lot of good advice and lessons.
---
Our opinion on Backgammon Studio Heroes
We can compare heroes.backgammonstudio.com as the Swiss Army knife for backgammon players.
You will find a lot of features on this platform that will help you improve your skills and become a better player. On top of that, the graphics are pleasant and the community of players is composed of some of the best online. It is definitely worth a try for any player willing to get to the next level on the cruelest game.