Staying safe at home doesn't mean staying away from the backgammon action. The backgammon community is mobilized to create special events during this unprecedented time.
And when Arda Findikoglu, one of the most respected live tournament directors, decide to organize an online backgammon tournament, it sure deserves all of our attention!

---
Some info about the #Stay Home tournament
The #Stay Home backgammon tournament is a quadruple elimination format, which means that every player has 4 lives and has to loose all of them before being eliminated.
The tournament is played on Backgammon Studio heroes, one of our top 3 best online backgammon platform.
You need to create a free account on Studio Heroes if you don't already have one. Once it is done, contact the tournament director on What's app at this number : +90 532 232 92 28
Give him your full name, your email address, your Heroes nickname and you are on ! The last thing you need to do is pay the 35€ tournament entry fee with PayPal.
Starting date for the 7th edition is May 16th and there will be a new edition starting every Saturday.
---
What can I win in this tournament?
By participating to this tournament you can win a ticket worth 1400€ for the most prestigious live backgammon tournament on earth: the Monte Carlo World Championship (if there is more than 70 players registered, you can see the detailed prize distribution in the picture bellow).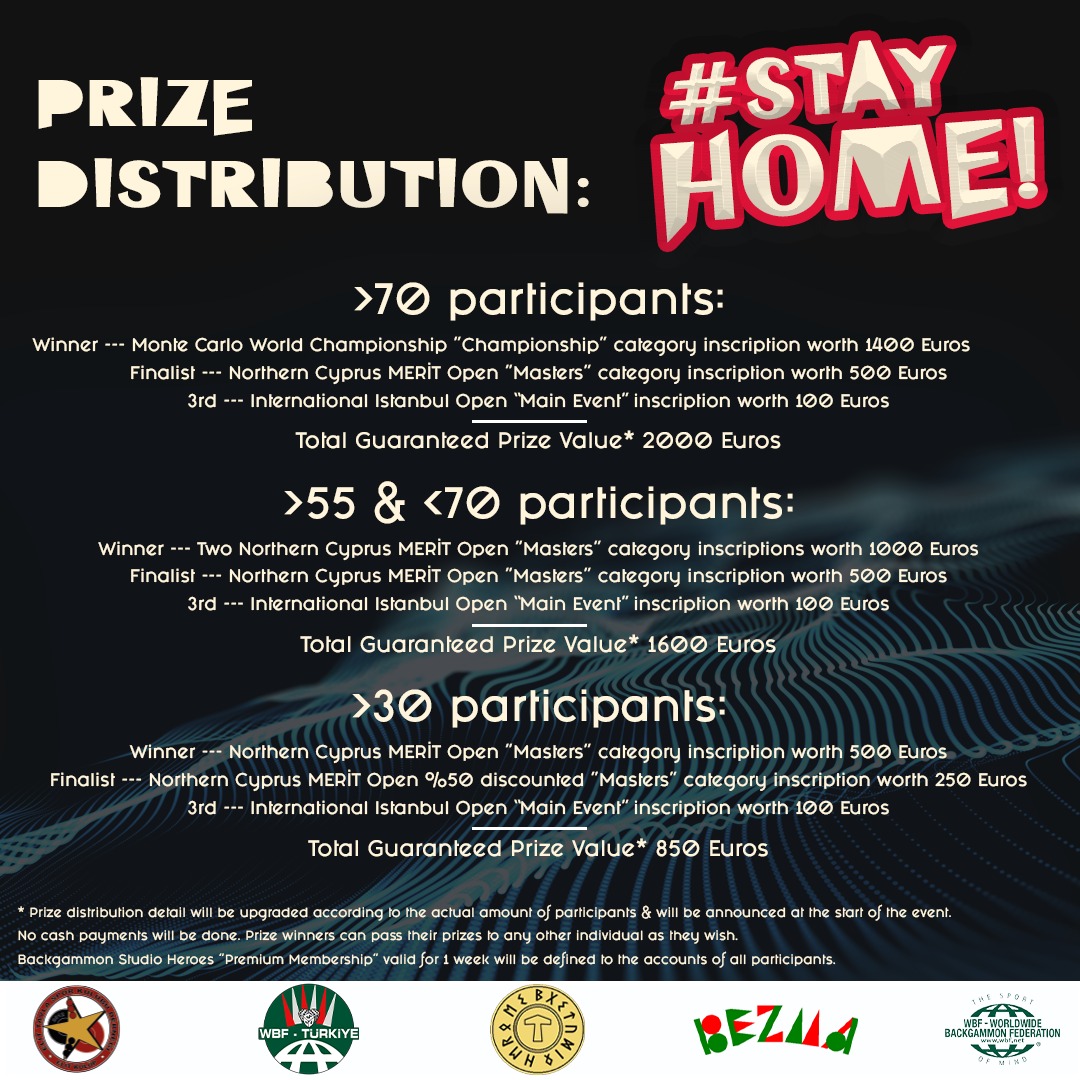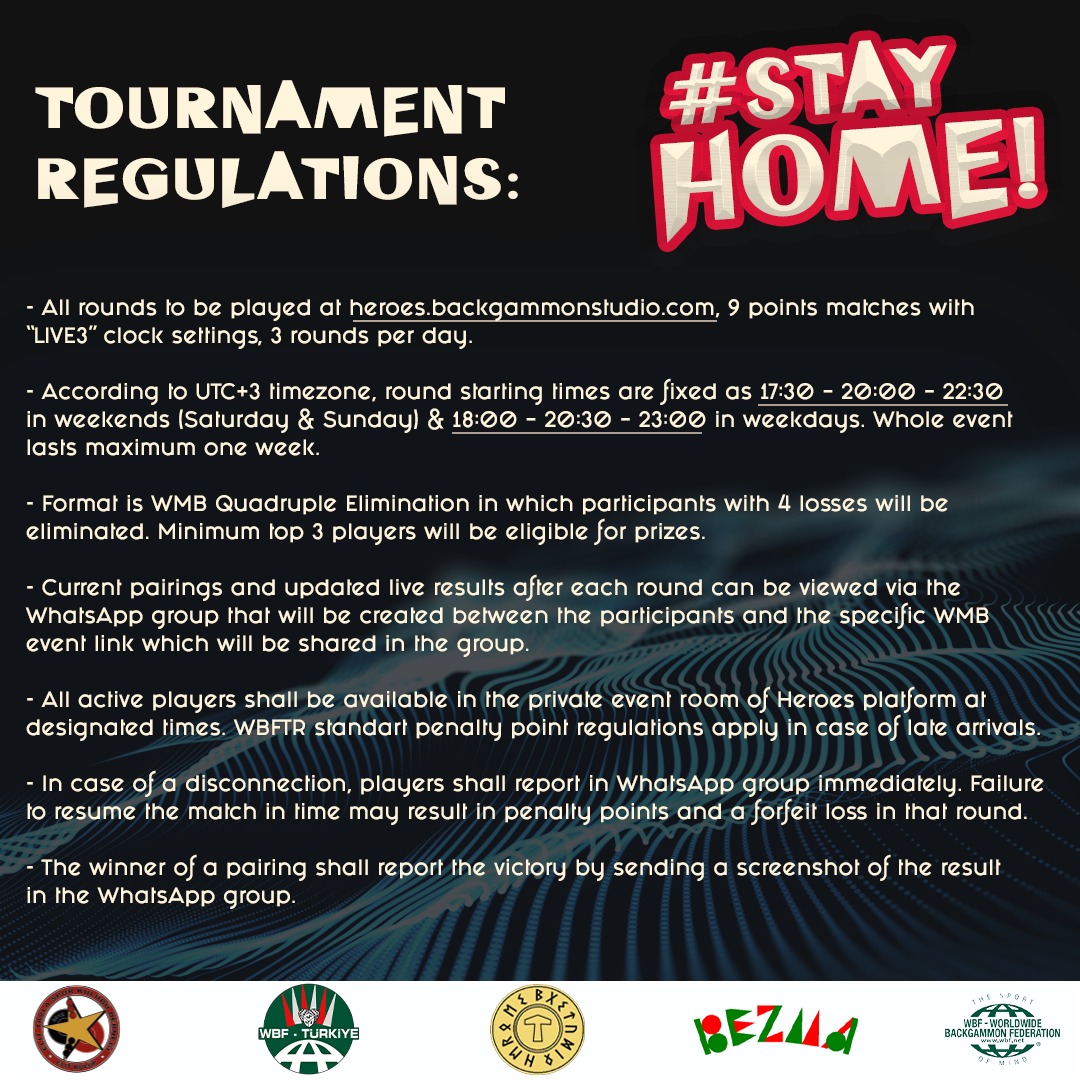 Finalist will receive a ticket for the Masters category at the prestigious Cyprus Merit Open worth 500€ !
Places are limited so don't wait too long. Contact the tournament director and secure your spot now. It might lead you to become the new backgammon world champion!