There are plenty of options to play backgammon online. Among all those possibilities, you will find AARP Backgammon. Our goal on backgammon-rules.com is to help you to improve becoming a better player and let's make it clear AARP backgammon won't help you much in that journey. If you are serious about your game, you will find this software too limited to help you improve. If you are just a recreational player, it may be an option for a quick game sometime but nothing more.

---
Presentation of AARP Backgammon
You will find several great games on the AARP website like crosswords, Mahjongg or solitaire but unfortunately AARP Backgammon is not one of them. The first thing that we don't like is that it is impossible to play against human players. You are only given the option to play the software bot and the least that we can say is that its level is not very good or challenging. Most of the time the bot is only concerned about winning the race and doesn't hit even when necessary. Being consistent on winning on this platform is not a challenge at all and you will be bored even before finishing your first game.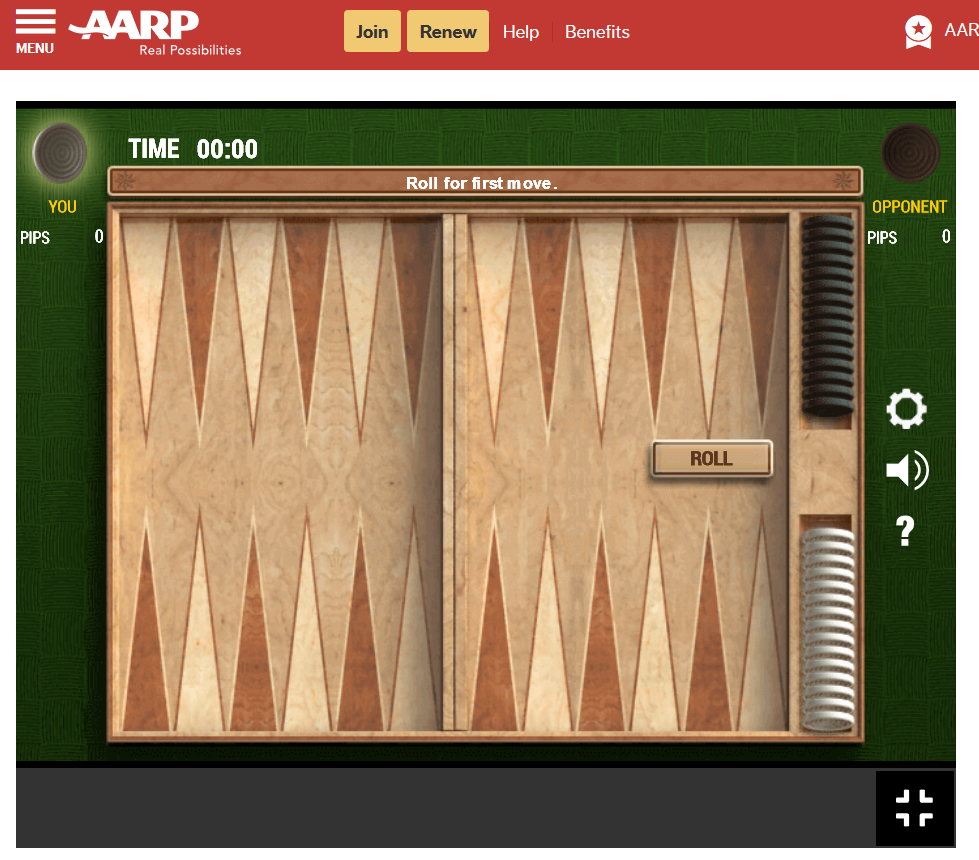 Another thing that should keep you away of AARP backgammon is the poor graphics and the very impractical way to move the checkers around the board. Everything is stiff and takes away the pleasure of the game.
---
Our opinion of AARP Backgammon
Like we said before, the goal of Backgammon Rules is to make you a better backgammon player and that includes telling you when not to lose your time on a software that is not worth it. This website won't help you improve your game in any way and is not even fun to play. So we advise you to pass on this backgammon software to focus on much better options.