The good thing about backgammon is that you can play it almost everywhere. It is even more true today with online backgammon. The thing is, when you are on the go you don't always find a connection to play on your favorite platform and backgammon is also a game that you have to enjoy face to face with a real opponent or a friend. It is quite hard to carry a big backgammon board with you in a suitcase or in a plane, so what are your options? Backgammon-rules.com gives you its selection of the best backgammon set to travel, so you can carry it everywhere you go.

---
The good size for the right pleasure
The first thing you need to consider before buying a backgammon set to travel is the size. As we said, carrying a professional backgammon board can be quite an adventure, especially on a plane. Thus, you have to make your choice among a selection of smaller boards, easy to carry and to unfold everywhere.
---
WE Games Blue Magnetic Backgammon Set
Our first pick is a tiny set, but with a lot of good features that make it a good choice to play on the train, on the beach or anywhere you free adventurous spirit brings you. This backgammon set is presented like a leather handbook with a zipper. Easy to pack and to transport every time you take the road. The little checkers are magnetic, but they are not too strong so you can move them easily. They still hold enough to keep the checkers from going away while playing in a car, for example. This set comes with everything you need like dice cups, doubling cube, two sets of dice and, of course, 30 checkers. This backgammon set to travel comes with a nice navy blue leatherette on the board and the dice cup. You will also find a carrying strap that can be removed. This set is 14 x 9 x1 in once open. It is a nice size for a board of this category, and it is a good value for money.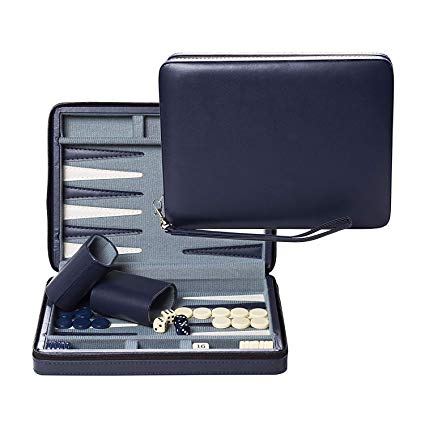 ---

---
Piboshi Travel Backgammon Set
Our second selection is a roll up backgammon set to travel. This one is especially convenient for those who have no room to spare in their luggage. The design of this board is very clever with a detachable pouch that contains the checkers and the dice together. The quality of the leather is very good for the price and all the set scream durability. The only con is that one corner of the board is often rolling up, so you need to weigh it down a little. Don't worry that small detail won't take away the pleasure of playing backgammon on this travel board, especially with a price like this.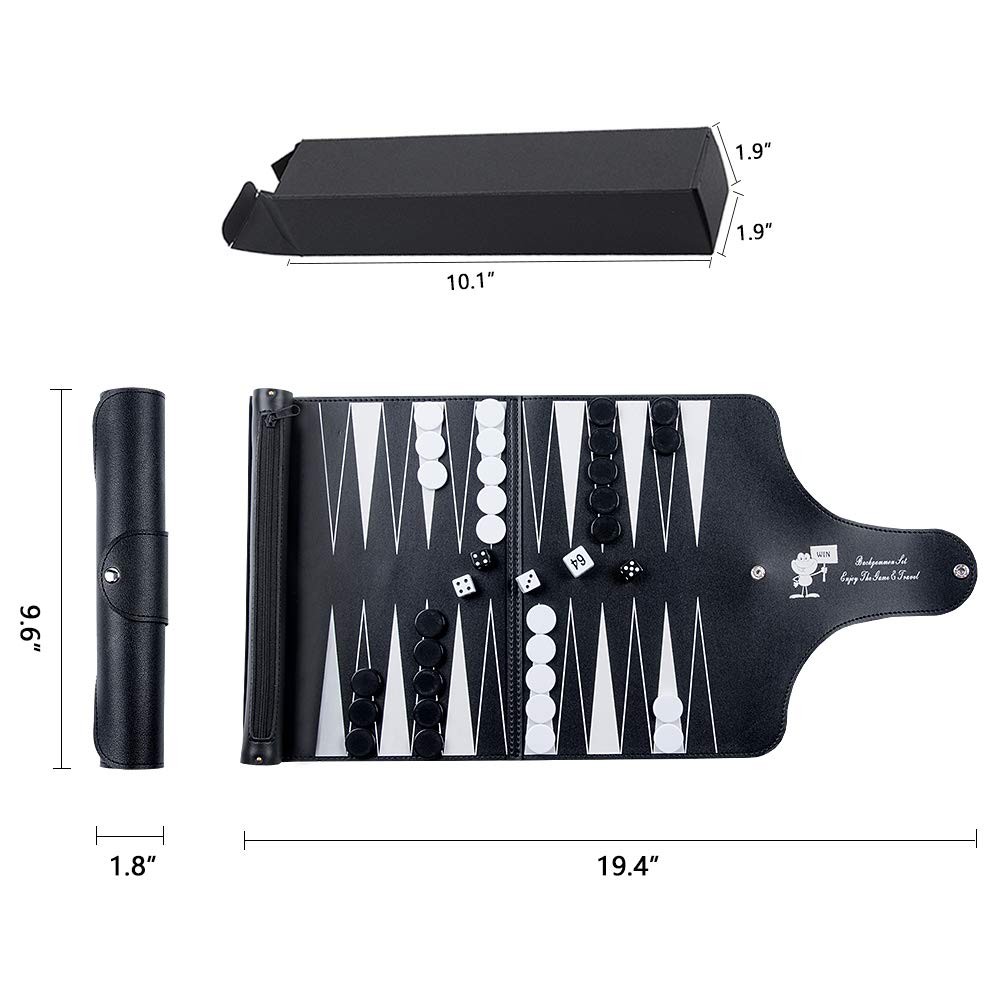 ---

---
Get The Games Out Backgammon Set
If you don't conceive playing backgammon on something else that a real board, we have the perfect solution for you. Available in 3 different sizes (small, medium and large) those backgammon sets to travel will make you play with style at a very affordable price. Coming in different colors, my favorite is without contest the one with the world map on it and I am sure it will make you feel like a real explorer too. All boards come with highly finished dice cups and a beautifully classic felt playing surface. The sensations you will have on those boards, on the go, are very close to the one you get while playing on a king-size backgammon board. This one is the choice for those who don't want to sacrifice the style.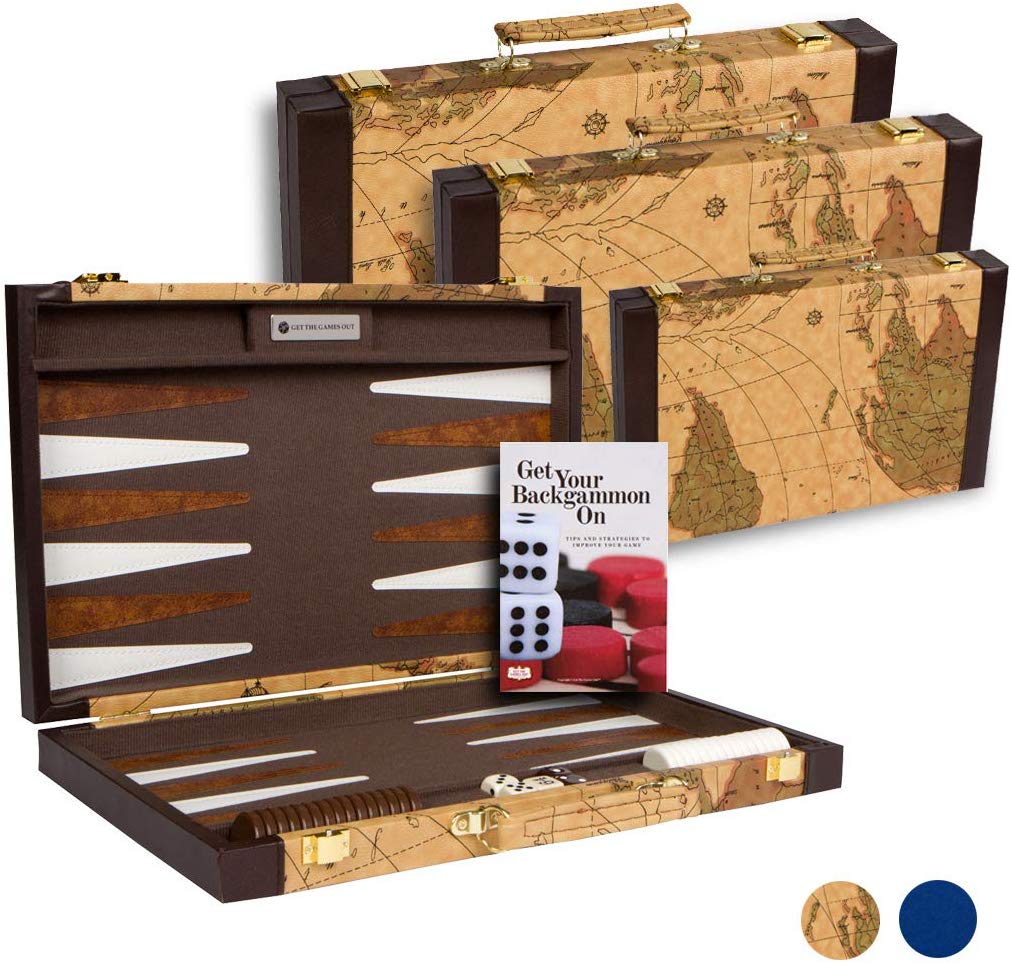 ---
---
Spread the fun
You don't have any more excuses not to take our favorite game wherever you go. Don't forget that when you play backgammon outside you are on a mission, making backgammon known by the most people you can. It is our duty to make people discover this game we love so much. Stay tuned on backgammon-rules.Com to get all the information you need about backgammon.
May the dice be with you.