Important notice : This event has been canceled due to Covid-19 pandemic. An online tournament is set up in replacement, click here.
Pay attention backgammon friends, you definitely want to hear about this. From the 13th to the 17th of May 2020 you could roll the dice in one of the best backgammon tournaments in Cyprus.
---
A tournament / holiday
Northern Cyprus is notoriously famous for hosting some of the biggest backgammon tournaments on the planet. I have already taken part in some of them and I have never been disappointed by the organization, the warm welcome, the prize money or the weather. If your loved one thinks you are spending too much time playing backgammon and that he/she doesn't want to come with you this time, post this article on their social media feed.
For you, the best backgammon action one can get. For your family, the pleasure to enjoy a 5 stars hotel facility at a ridiculously good price. While you will be playing the Master, the intermediate or the super Jackpot tournament, your family will never get bored in this huge complex by the sea.
---
A bargain that you shouldn't miss
For example, the price for a double room is 160 euros per night on an ultra all inclusive formula. All you have to do is get there and not worry about anything else. Another reason why this tournament is definitely worth a shot is the added money. Phoenix Casino, the official sponsor of the Limak Open, decided to donate 20,000€ to the prize money this year. There is no doubt that the winner of the Master will go home with more than 30,000€ in his/her luggage. On top of that, the structure of the tournament is a friendly triple elimination format with last chance. You will have plenty of matches to play even if you don't go to the end.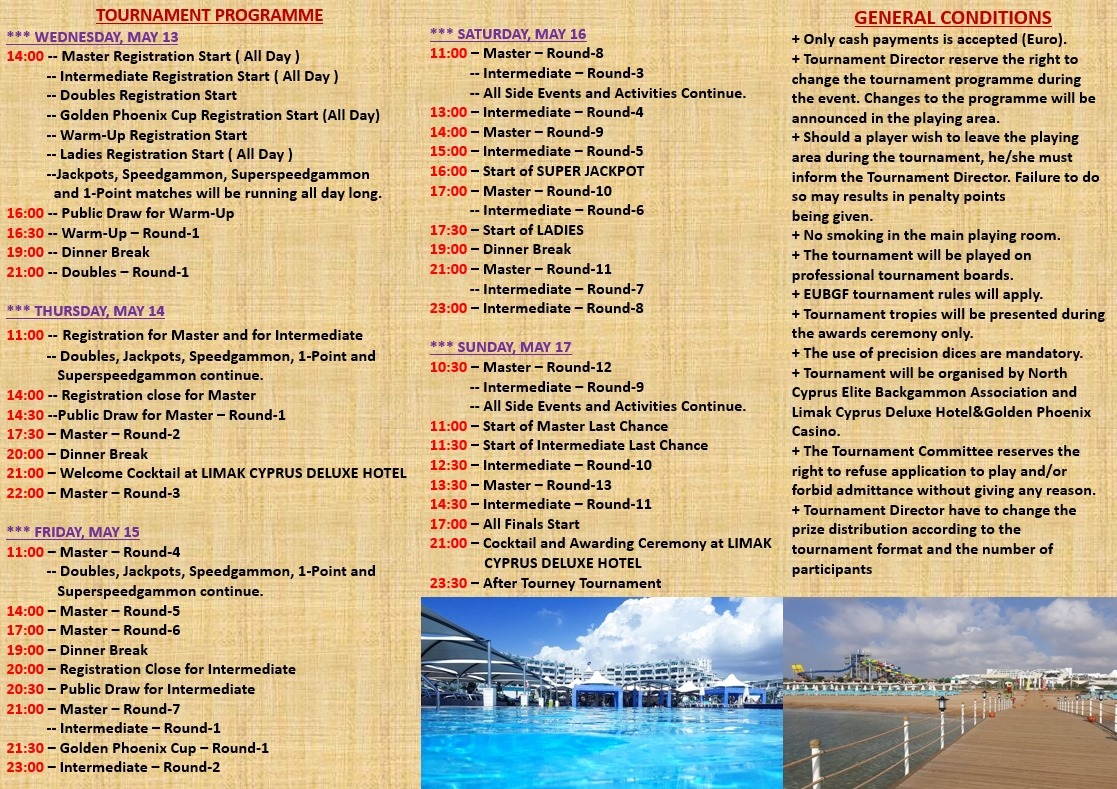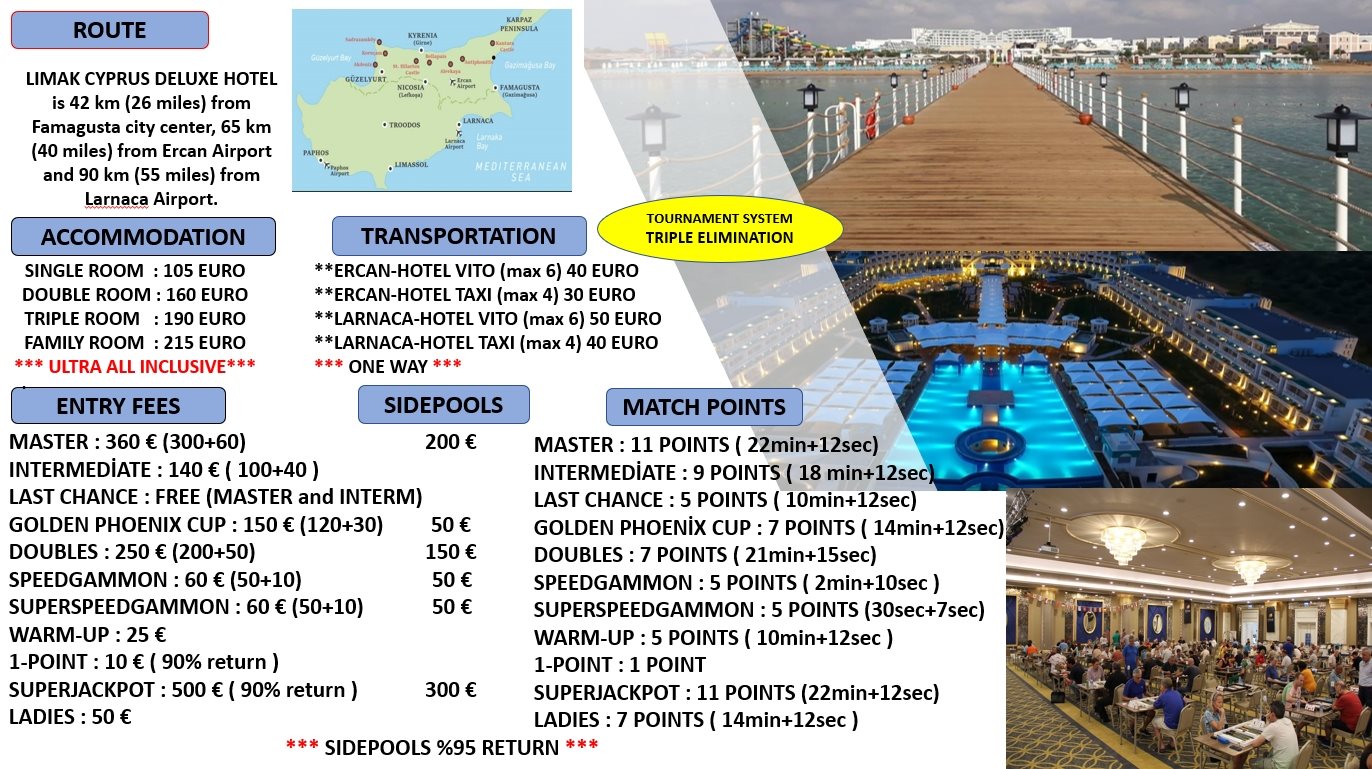 Rooms are limited so don't wait to book yours by contacting the tournament director Niyazi Unluturk. Don't forget to mention that you heard of it with Backgammon-rules.com.
I have already booked my room for this fantastic event and I hope I will see you there and who knows, maybe we will end up playing the final together.